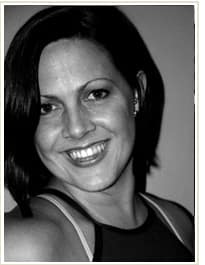 Amanda Tuohy
Associate Artistic Director Indiana Ballet Theatre
Amanda Tuohy, Associate Artistic Director of Indiana Ballet Theatre, is also a Certified Dance Educator (CDE), Licensed Mental Health Counselor (LMHC), and AR-Dance/Movement Therapist (candidate) with an education from Columbia College in Performance and Choreography.  Her professional career has included performance, make up artistry, show direction, instruction.coaching, and choreography.
Amanda has a long history in dance styles and forms.  She travelled and performed in the company's featured repertoire for over 20 years.  Amanda has added to the company's rich choreography history. Amanda is the Founder/Director of IBT's modern & contemporary program with concerts Kaliedoscope and Standing Room Only.  Former member of Perceptual Motion Chicago, consultant for Rebound Dance. She has taught throughout the Chicagoland area including studios and workshops at Northwest University.
Amanda is an Honors graduate of ISTD, she has instructed ISTD classes in Elementary and Professional Prep Divisions and versatile Academy teaching and preparing students for F.A.M.E. and the Youth America Grand Prix (YAGP); as well as having students who have won or been a finalist at F.A.M.E and top 12 dancers at YAGP.  Holding a Master's in counseling from Valparaiso University, she works therapeutically with youth and families in NW Indiana.
She believes in the power of movement and returned to Columbia for a Master's in Dance Movement Therapy also Revolutionary Principals of Movement (RPM) in Florida. Amanda recently returned to the stage with MOVED, Chicago in the Fall of 2014. She recently worked with IBT's outreach Performance during the Spring of 2015. Amanda supports technical proficiency, longevity and artistry in dance and believes in inspiring others to find their own authentic self through movement.