Sarah Metzler
Sarah Metzler, born in Valparaiso, Indiana, began dancing at the age of six with Indiana Ballet Theatre under director Gloria Touhy.As a child, Sarah performed in her first full-length ballets, where she fell in love with the stage and theatre. She continued to perform with IBT in many shows such as the Nutcracker, Sleeping Beauty, and Gaite Parisienne. At age 13, she also had the opportunity to travel with IBT to England and France, performing at local venues and Disneyland Paris, and supporting her fellow peers who were completing their ISTD testing.  Sarah has danced professional with Ballet Theatre of Maryland, Tampa Ballet Theatre and Brandon Ballet.
Currently Sarah is freelancing in Sarasota, FL, and teaching locally in the prestigious Dance: Next Generation program at the Sarasota Ballet School, designed for "at-risk" children. She is dedicated to providing quality training as well as life skills to these children who may not have the opportunity to learn without the program. Sarah believes providing top quality training to young aspiring dancers to give them their best foot forward. She has an immense love for performing, and loves to educate and pass down her passion to future generations of dancers. Sarah is extremely grateful to perform with IBT for the 2017 performance of the Nutcracker.
Joseph Hutto
Joseph Hutto started dance at 13 taking classes in Augusta Ga. He studied both commercial dance at Martinez-Evans Dance Studio and dance as art at Davidson Fine Arts Magnet School. After graduating Davidson with a concentration in both Dance and Visual Art, he studied intensely at the University of Georgia while getting his BFA in dance. It's there that he trained with names such as the late Carlos Orta from the Limon company, Matt and Emily Kent from Pilobolus, Elsie Smith from Cirque du Soliel, and Sean Curran, as well as training under the watchful eye of professional Core Concert Dance Company director Bala Sarasvati. The company focused on Laban based movement and training and performed not only in New York and Los Angeles during his time but also toured China performing 9 shows in 7 cities during the summer of 2004. Since graduating he kept up the aerial practice on his own with his own silk and rigging performing small gigs around the CSRA area as well as working as a freelance artist, choreographer and teacher. He then worked towards his MFA in dance at the University of Illinois and while there worked with other artists like Cynthia Oliver, Tere O'Connor, Sara Hook, Kirstie Simpson, and Jennifer Monson. He also instructed classes on documenting dance with video, aerial dance, hip hop, dance for the camera and film, dance composition, and dance history at the university during his time there. He has since moved to Augusta and been working as a local artist performing guest residencies other places and creating commissioned dance works in the community. He is very excited to be working with the Indiana Ballet Theatre.
Marcella Ducsay
Marcella Ducsay was accepted in to the Hungarian dance Academy.  Participated in an exchange program to the Vaganova School  in St. Petersburg in Russia.  Received full scholarship to NCSA and won first place at the school competition, toured in Germany and Israel.  She has a BA in fine arts, and performed Demi and Solo roles with Hungarian National Ballet during her first year.  Marcella joined the Texas Ballet Theatre for 7 years, under the directorship of Paul Mejia and Ben Stevenson, performing several principal roles in ballets such as Romeo and Juliet, Nutcracker, Giselle, Cinderella, Serenade, Midsummer Night's Dream.  Trey McIntyre choreographed Alice for her, in Alice and Wonderland. Hungarian National TV has aired a documentary of her carrier that was entered at the Australian film festival.  The film also included her international tour in Korea, Japan, Australia. From 2009-2014 she taught for the Joffrey Academy in the pre-professional and Trainee division. Since 2014, Marcella has been the director of Illinois Ballet Academy. She is approved by Balanchine Trust to teach certain ballet variations in a classroom setting.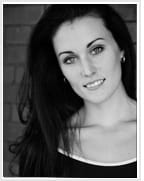 Jennifer Ferrigno
Milwaukee Ballet Company
Jennifer Ferrigno recently retired from Milwaukee Ballet after a successful career as a ballet dancer. During her time with both Milwaukee Ballet and Alabama Ballet, she had the pleasure of performing principal roles in works by noted choreographers such as George Balanchine, Antony Tudor, Marius Petipa, August Bournonville, Agnes de Mille, Twyla Tharp, Christopher Bruce, Septime Webre, Matthew Neenan, Timothy O'Donnell, Roger Van Fleteren and Michael Pink. Throughout her years on the stage, Jennifer had the privilege of dancing leading roles such as; 'Kitri' in Don Quixote, 'Aurora' in The Sleeping Beauty, 'Odette/Odile' in Swan Lake, 'The Sylph' in La Sylphide, 'Caroline' in Tudor's Lilac Garden, 'Alice' in Alice in Wonderland, and 'Sugar Plum Fairy' in Balanchine's The Nutcracker. Jennifer also shared her love of dance through teaching. Jennifer spent two years as an adjunct instructor with Samford University, a summer abroad guest teaching and ballet mistressing in Sapporo, Japan, and seven years as Ballet Director for Encore Performance Company in Birmingham, Alabama. Most recently, Ms. Ferrigno has taught for Milwaukee Ballet School as well as Milwaukee Ballet School's Summer Intensive, Cecchetti Counsil of America's Summer School, and is a frequent guest instructor throughout the country. Jennifer is Cecchetti certified in teacher's grade 1 and 2 and is currently the Assistant Director for Adagio Ballet and Dance School in the D.C Metro area.
Margie Cole
The Dance COLEctive
Margi Cole graduated from the Alabama School of Fine Arts, received a B.A. in dance from Columbia College Chicago and an M.F.A. in dance from the University of Illinois at Urbana-Champaign. She has taught and guest-lectured at numerous educational and professional organizations, including the Alabama Ballet, the American College Dance Festival, Ballet Tennessee, Northwestern University, Columbia College Chicago, Lou Conte Dance Studio, the Joffrey Academy of Dance, the American Dance Festival and other institutions throughout Illinois, the Midwest and the Southeast. She is currently on faculty at Columbia College Chicago, where she has served as a lecturer and associate chair. As a choreographer, Margi has been commissioned by The Alabama Ballet, Springfield Ballet Company, Sanspointe Dance Company, the Birmingham Museum of Art, Girls Preparatory School in Tennessee, Beloit College and Columbia College Chicago. Margi has danced with well-known choreographers and companies, including Ralph Lemon, Joe Goode Performance Group, Liz Burritt, Stephen Koplowitz, Ann Boyd, David Rousseve, Bill Young, Douglas Nielsen, Peter Carpenter, Timothy O'Slynne, Paula Frasz, Colleen Halloran, Molly Shanahan/Mad Shak, Mordine & Company Dance Theater, Renee Wadleigh and Ellie Klopp. In 2011, Cole traveled to Findhorn, Scotland to join 19 international performers participating in the Deborah Hay Solo Commissioning Project. Awards and acknowledgements of Margi's accomplishments include making the list of "Teachers Rated Excellent by their Students" in four consecutive semesters while on faculty at the University of Illinois. She has received two Choreographic Mentoring Scholarships from The Dance Center of Columbia College Chicago, two Illinois Arts Council Individual Artist Fellowships, a 2005 Chicago Dancemakers Forum grant and an American Marshall Memorial Fellowship (joining other leaders in their respective fields to represent the United States on a month-long tour of European countries). She won a Panoply Festival Choreography Award for Contemporary Dance in Huntsville, Alabama. Margi is active in the Chicago dance community, serving on grant panels and in public forums as an arts administrator, dancer and choreographer. In 2011, she was integral in organizing the Dance/USA and Marshall Forum annual conferences in Chicago. She has been a Chicago Dancemakers Forum Consortium Member for two years, is a member of the Marshall Memorial Fellowship Selection Committee and served as a mentor during the Thodos Dance Chicago New Dances Project in 2014. She was named one of The Players in NewCity's "Fifty People Who Really Perform in Chicago" in 2012 and recognized by Today's Chicago Woman among its 2014 "100 Women of Inspiration."
Andrew Amos
Happen Dance
Andrew Amos is the Assistant Artistic Director for the West Michigan Youth Ballet Company, and has been a guest artist in WMYB productions of Cinderella the Nutcracker 2010 and 2011, and the 2012 Spring Performance. Amos also taught classes at the most recent Summer Intensive Program for the Youth Ballet. Amos earned his BFA in Dance from Stephens College. He has worked with numerous companies, including Mordine and Company Dance Theater, Indiana Ballet Theater Northwest, Greater Lansing Ballet, Children's Ballet Theater, Ann Arbor Ballet Theater, San Angelo Civic Ballet, and Happendance. His choreography has been performed by students, amateurs, and professionals across the nation, as well as at prestigious festivals including RDA and ACDFA. Amos recently relocated to the Grand Rapids-area, and is teaching at Ada Dance Academy.
Calin Radulescu
Radulescu started his ballet training at the age of ten, joining the Romanian National Ballet School, part of the George Enescu School of the Arts. For the next nine years of intensive training with several teachers including his mother Elena Radulescu, he accumulated an excellent technique and knowledge of this performing art. Along with the classical ballet training, he studied modern dance, folk dance, historical dance, ballet history and piano. At the age of sixteen he was accepted as an apprentice for the Romanian National Ballet Bucharest, where he had the opportunity to extend his training abilities by receiving training from Romanian cultural icons like Ileana Iliescu and Mihai Babuska. At the age of 18 he became part of the company and two years later he reached the status of principle dancer. Calin also danced with Pfaltz Theater Kaiserslautern, Cincinnati Ballet, Tulsa Ballet and Grand Rapids Ballet. After 15 years of professional carrier in the United States he returned to his home country of Romania to work once more for the Romanian National Ballet, this time as the Assistant Artistic Director and Ballet Master under Johan Kobborg. Along the way, Mr. Radulescu also had the chance to continue learning while working with great people like Ethan Stiefel, Alina Cojocaru, Yannick Boquin, A. Koftun, Alexander Hohman, Alexa Mezincescu, Kirk Peterson, Victoria Morgan, Marcello Angelini, Anthony Randazzo, Elyse Borne, Frederick Franklin, Anna Marie Holmes, Andrei Prokovsky, Stanton Welch, Robert Barnett, Giuseppe Canale, Amedeo Amadio, Erica Fishbach, Patricia Barker, Ana Liceica, Val Caniporoli, Charles Askegard, Diane Van Schoor among others.
Diploma and certificate: Baccalaureate Diploma from George Enescu Scool of the Arts (Bucharest, Romania), Professional Dancer Certificate Diploma.