Beginning Tap 1-2
(Age 5+)
One of our favorite programs because children love to tap dance, tap dancing is good for developing their sense of rhythm, balance, and musicality.  This class is designed to develop the understanding of basic tap dance through movement, sound and rhythm in an expressive and artistic way.  And, of course, have fun!
Tap 3-4
(Age 8+ by teacher placement)
Tap dancers advance to new varieties of movement and tap technique, all while mastering the basic steps that are the critical foundation to tap dance.  As students progress through the tap levels, steps will become increasingly complex and intricate, and develop performance ability as they take their skills to the stage!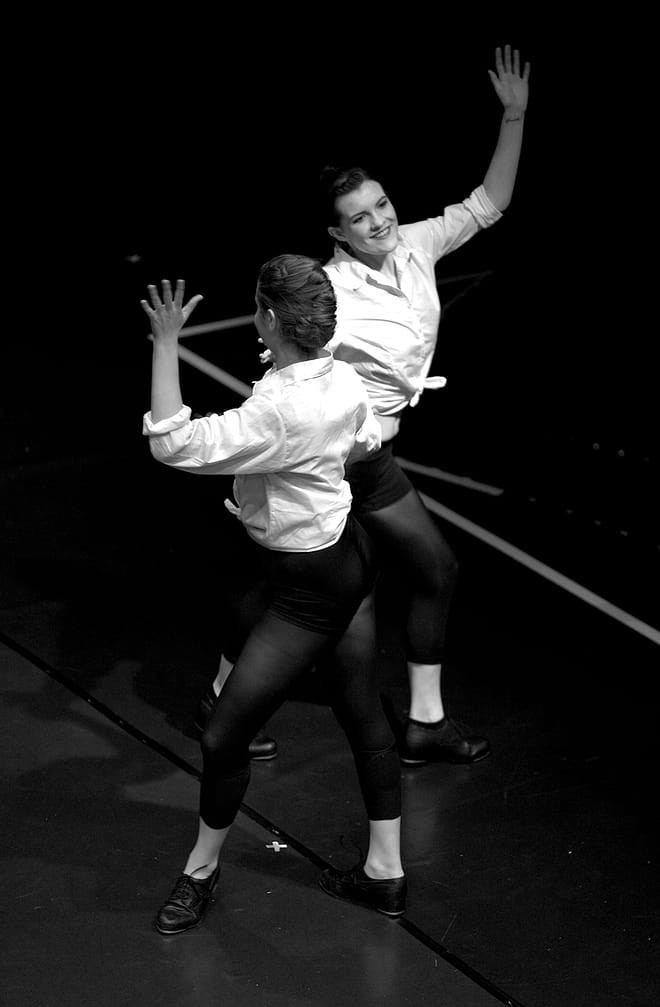 Tap 5 and up
(10+ by teacher placement)
Tap education continues to develop technical ability within the student, with 5+ level working on exercises focused on continued building flexibility of the knee and ankles, coordination, and speed of movement. The class emphasis is on developing proper tap technique and producing clear tap sounds–all important to the mastery of tap.
Intermediate + Advanced Tap
(by teacher placement, experience required)
Advanced tap continues to practice artistic and technical ability within the students, and refine precision in technique with focus on consistent, highly developed musicality.  IBT provides various opportunities for Advance Tap students to perform publicly and showcase their performance skills, as well as take part in leadership opportunities with younger students, and become involved in the choreographic process.